LVP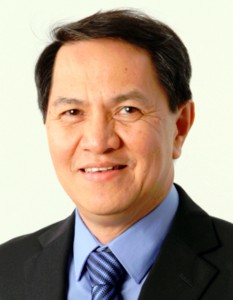 Luisito V. Poblete, 63 years old, Filipino, who joined the Company as Chief Operating Officer in May, 2021. He started doing general management consultancy work from 2018 and continues to do so up to the present. From 2016 to 2017, he was the President & Managing Director for Total (Philippines) Corporation and previous to that stint, he was the Vice President for Operations and HSEQ from 2013 to 2016 and the Vice President for Operations from 2002-2007.   He was  also assigned as Health, Safety and Environmental Manager from 2007 to 2009  and as Vice President for HSEQ and Technical from 2009 to 2013 at Total Oil Asia Pacific (Singapore Regional Office).
Prior to his work at Total (Philippines) Corporation, he worked with Pilipinas Shell Petroleum Corporation from 1980 to 1997, handling various operations and engineering positions at the Pandacan installation of the said company.
He attended the corporate governance seminar conducted by the Institute of Corporate Directors for new directors and officers of listed companies in December, 2021.  He earned the degree of Bachelor of Science in Mechanical Engineering from the Mapua Institute of Technology and placed Eighth in the PRC Board of Examination for Mechanical Engineers in 1982.