Vision
Basic Energy Corporation strives to be the leading Philippine energy developer. Basic Energy aims to be a major instrument in the country's drive for energy self-sufficiency through clean, efficient and reliable energy sources without compromising our commitment to:
[1] protecting the environment;
[2] looking after shareholder value and interest;
[3] fostering social development in the communities it operates in, and;
[4] making a difference in the lives of its country, community, people and employees.
Mission
We aim to be a major Philippine company in the exploration, production, and supply of alternative and renewable energy, oil and allied products and services. Basic Energy Corporation is now geared towards maximizing the numerous opportunities and secure a formidable position in these industries.
Values
In the need to make our country self-sufficient in energy, and in the development of Filipino technology;
In our duty to contribute to the development of our country, promote unity, and help uplift the lives of the Filipino people;
In our responsibility to protect the interests of our local and foreign shareholders, and to provide them with value for their investments;
In maintaining high standards of professionalism, excellence, and business ethics in our endeavours as a Company and as individuals;
In people as our primary resource and in providing opportunities for their continued professional and individual growth so they can achieve their full potential;
In treating our people with dignity and respect, looking after their personal welfare, and rewarding them on the basis of their performance, competence, and loyalty to the Company;
In seeking joint venture partners who share our vision and who will cooperate with us in achieving our common goals;
In the need to protect the environment; and
In Divine Providence whose love fuels our very existence and on whose goodness we fully depend and trust.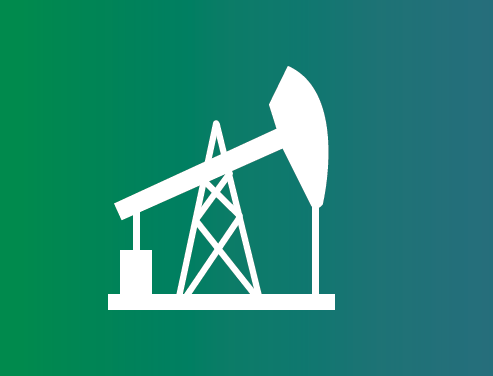 Basic Energy is involved in oil exploration and development activities in the areas covered under Service Contracts 47 and 53 in offshore and onshore Mindoro province, respectively. These service contracts were awarded by the Department of Energy, which prescribes the periods and programs for exploration, development and commercial production, pursuant to Presidential Decree No. 87. The Company, through its subsidiary, Southwest Resources, Inc., used to be part of a consortium that handled Service Contract 41 in the Sandakan Basic, located in the southern portion of the Sulu Sea. However, the consortium decided to withdraw from this service contract in July 2010.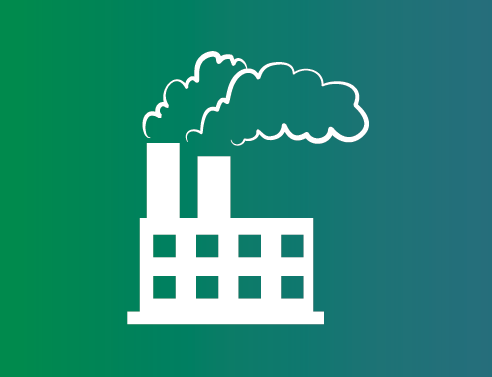 Basic Energy is also involved in the exploration, development and production of geothermal energy. In 2008, the Department of Energy awarded Geothermal Service Contract 8 in Mabini, Batangas to Basic Energy. Pursuant to Republic Act No. 9513 (Renewable Energy Act of 2008), it was also awarded additional geothermal service contracts in various parts of the country, namely in Mariveles Bataan; East Mankayan, Benguet, Mountain Province and Ifugao; Iriga, Camarines Sur and Albay; West Bulusan, Sorsogon. (more info)
Basic Energy is looking to hold an equity position in Solmax Power Limited and find itself securing revenue streams from Central Japan projects in the near term. This dovetails with the intent of the Company to secure holdings in stable, investment-friendly environments, the same intent that underpins its continuing efforts to broaden its range of solar projects – in the Philippines, in Asia, and beyond.
Basic Energy also maintains properties in San Fabian and Bolinao, Pangasinan, as well as in Labason, Zamboanga del Norte, with an eye towards developing these for solar photovoltaic (PV) farms. Maintaining these solar PV farms are in line with the Company's thrust towards investing in renewable energy sources. Power generation from solar PV has long been seen as a clean sustainable energy technology that draws upon the planet's most plentiful and widely distributed renewable energy source: the sun. (more info)
OTHER PROJECTS
Basic Energy is open to pursuing other opportunities in the extractive industry to fulfill its vision to become a major supplier of alternative and renewable energy and allied products and services in the Philippines.
19 SEPTEMBER 1968
Organized as Basic Enterprises, Inc.
26 APRIL 1971
Became an oil and gas exploration and development company
1972
Assumed the name Basic Petroleum and Minerals, Inc.
1973
Publicly listed shares on the Philippines Stock Exchange under the stock symbol 'BSC'
2006
Underwent an equity restructuring that paved the way for a stronger balance sheet
2007
Changed its corporate name from Basic Petroleum Corporation to Basic Energy Corporation to align with its new primary purposes of producing ethanol and other biofuels, and developing renewable energy resources
Won the service contract from the Department of Energy for the exploration and development of geothermal energy in Mabini, Batangas
2013
Bagged four more service contracts from the Department of Energy for the exploration and development of geothermal energy in Mariveles, Bataan; Benguet, Mountain Province and Ifugao; Iriga, Camarines Sur and Albay; and in West Bulusan, Sorsogon
2014
Won four more service contracts from the Department of Energy for the construction, installation, operation and maintenance of hydropower projects in Negros Occidental
However, the four(4) hydropower contracts were returned to Department of Energy, in line with its streamlining of its renewable energy projects
2015
Signed a joint operating agreement for the Mabini, Batangas geothermal power project with partner Trans-Asia Oil and Energy Development Corp. which now holds a 25% stake in the project.
2016
Started the drilling operations of a geothermal well in Mabini, Batangas.
Saw a significant infusion of capital from Vintage Engineering Company Limited, a noted firm listed in Thailand with stakeholdings that include renewable energy projects in Japan and Myanmar.
2017
Began due diligence process on possible equity investment in Solmax Power Limited, a Hong Kong-incroporated company targeting solar projects in Central Japan.
DIRECTORS AND EXECUTIVE OFFICERS
Board of Directors
| | |
| --- | --- |
| Oscar C. de Venecia |  - Chairman |
| Manuel Z. Gonzalez |  - Vice-Chairman |
| Ramon L. Mapa |  - Vice-Chairman |
| Oscar L. de Venecia, Jr. |  - Director |
| Beatrice Jane L. Ang |  - Director |
| Jaime J. Martirez |  - Director |
| Ma. Rosette Geraldine L. Oquias |  - Director |
| Supasit Pokinjaruras |  - Director |
| Andres B. Reyes, Jr. |  - Independent Director  |
| Kim S. Jacinto-Henares |  - Independent Director |
| Reynaldo D. Gamboa |  - Independent Director |
Advisory Board
| | |
| --- | --- |
| Jose C. de Venecia, Jr. |  - Chairman |
| Seiichi Wada |  - Vice-Chairman |
| Francis C. Chua |  - Member |
| Gabriel R. Singson, Jr. |  - Member |
| Jose P. de Venecia III |  - Member |
| Oscar S. Reyes |  - Member |
| Reynaldo T. Casas |  - Member |
Officers
| | |
| --- | --- |
| Oscar C. de Venecia |  - Chairman |
| Oscar L. de Venecia, Jr. |  - President and CEO |
| Luisito V. Poblete |  - Chief Operating Officer |
| Angel P. Gahol |  - Corporate Secretary / Compliance Officer |
| Alain S. Pangan |  - Vice President- Finance |
| Alberto P. Morillo |  - Vice President- Operations |
| Darius Efren A. Marasigan |  - Business Development Officer and Risk Management Officer |