RLO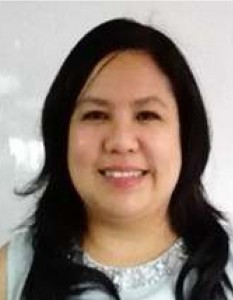 Ma. Rosette Geraldine L. Oquias, 55 years old, Filipino and is a director of Basic Energy Corporation since May 12, 2021. She is presently the Vice President for Corporate Affairs and Chief Finance Officer of the FilOil Logistics Corporation, a position she held since 2016. Previous to this assignment, she was Financial Consultant to FilOil Energy Company, Inc. from 2015-2016.
She previously worked with the Equis Funds Group as Business Partner to the CEO and Divisional Presidents and as Financial and Operations Manager/ Team Manager, from 2014 to 2015. She worked with MDI Systems for almost 11 years, handling Integration/Microwarehouse/Wolfpac and Microserve, and was Chief Financial Officer for Biogstar Philippines. She was also the Chief Finance Officer for 2 years in Pillsbury Philippines, Inc., and the AVP-Comptroller for Empire East Properties, Inc. for 2 years. Her prior work experiences include her work as Financial Controller at Pepsi-Cola Products Phils., Inc., as Manager for Budget Financial Planning at Fil Pacific Apparel Corporation and as Auditor at the audit firm, Carlos Valdes & Co.
She attended the corporate governance seminar conducted by the Institute of Corporate Directors for new directors of listed companies in December, 2021. She graduated with a BSBA degree from the Miriam College Foundation and studied at the Graduate School of Business and Economics of De La Salle University. She is currently a candidate for certification as Chartered Financial Analyst.