RDG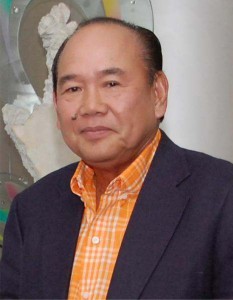 Reynaldo D. Gamboa, 80 years old, Filipino, is an Independent Director of Basic Energy Corporation and its subsidiaries from May 12, 2021 to the present. For his other current business affiliations, he is the President and CEO of Link Edge, Inc., a management consultancy firm, and a columnist for Bizlinks in the Business Section of the Philippine Star. He is the Chairman of the Board of Trustees of the Philippine Collegiate Champions League and the Chairman of the Nomination & Membership Committee of the Samahang Basketball ng Pilipinas (SBP).
He previously worked with the Shell Group of Companies for over 31 years, handling Senior Executive positions such as Vice President for Corporate Affairs, a position responsible for handling corporate and business issue identification and management, government and media relations, social investment programs and briefings for private sector and media, and also as the General Manager for Shell Gas Eastern, Inc. and the Head of the LPG Refrigerated Trading in the East and Shell International Trading Company, London, U.K. Previous to these assignments, he held the positions of Controller, Auditor and Finance Manager of the Shell Companies in the Philippines.
He was an Independent Director of Malayan Savings and Mortgage Bank   and was appointed by the Professional Regulatory Commission as a member of the Board of Examiners for the CPA Licensure from 1994-1999.
For his socio-civic activities, he was former Chairman of the Board of Governors of the Philippine Basketball Association, a life-time member of the Philippine Association of Board Examiners, member of the Philippine Institute of CPAs, former member of the Board of Trustees of the Philippine Eagle Foundation and the Pilipinas Shell Foundation, and former Vice President of the Philippine Chess Federation.
He attended the corporate governance seminar conducted by the Institute of Corporate Directors for new directors of listed companies in December, 2021. He earned his Bachelor of Science in Business Administration, major in Accounting and Finance from the San Sebastian College, graduating Summa Cum Laude, he is a CPA, and a former professor in Management & Accounting and a former reviewer for the CPA licensure examinations.